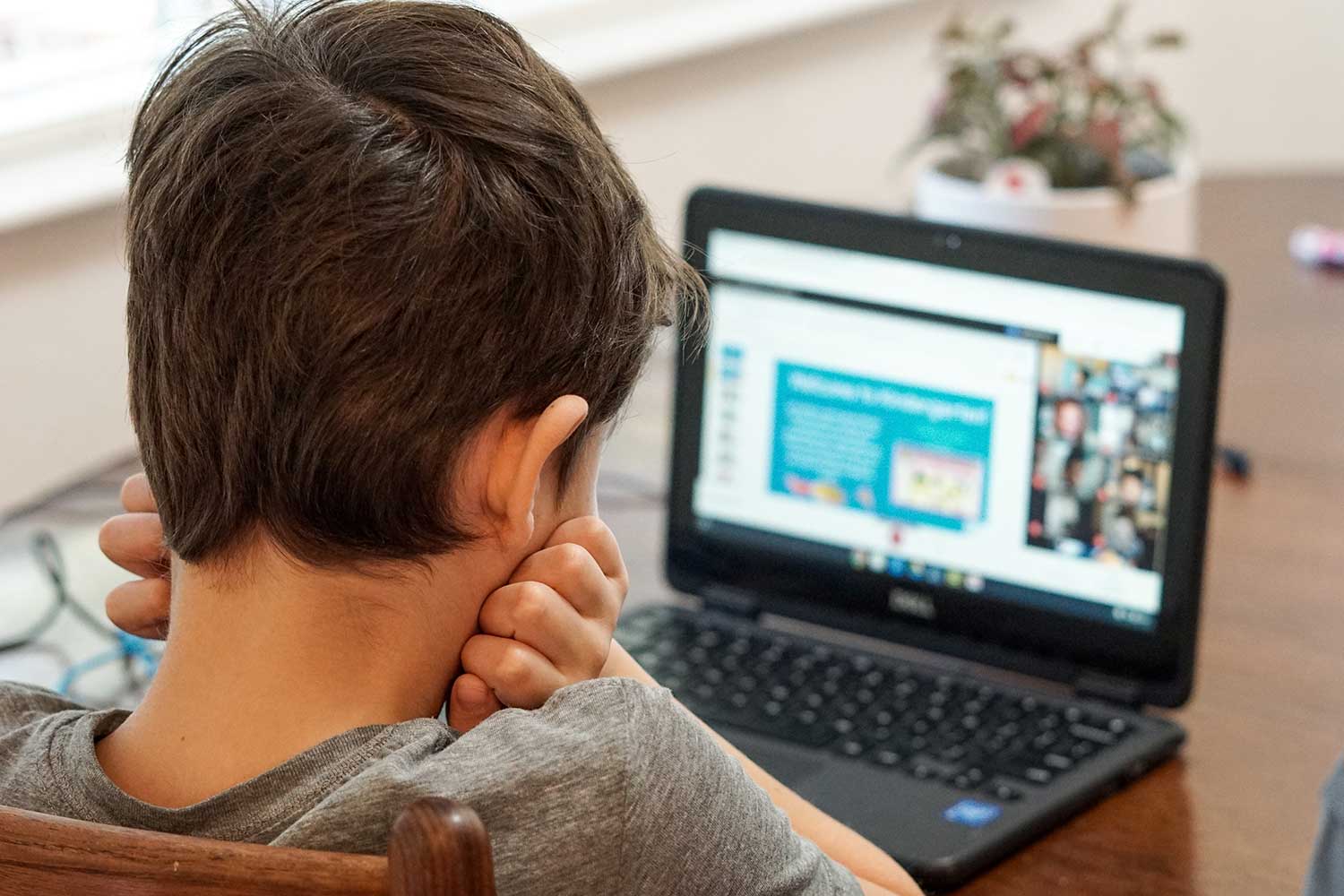 Help! My ex and I do not agree on in-person vs. online schooling!
With school boards releasing, and revising, their return-to-learn plans for students, deciding whether to send your child to school in-person or to register for online learning is a challenging issue for many parents. Those decisions can be even more challenging when separated / divorced parents do not agree on which type of schooling is best for their child. That has led some parents to rely on the courts to make the decision regarding their child's upcoming school attendance.
While still an emerging issue for our judiciary, there are already cases where parents were ordered to enrol their children in online learning as well as cases where parents were ordered to enrol their child in in-person schooling. So, where does that leave parents who cannot agree?
The Court's approach to this issue in the recent decision of Chase v. Chase, 2020 ONSC 5083, may offer parents some guidance when trying to resolve their differing approaches to the upcoming school year. In Chase, the Mother, who works from home full-time, wanted the child to attend his grade 4 French immersion class in-person. The Father, who will continue to work from home for at least the remainder of 2020, wanted the child to participate in the school's online learning program. The child resides with each of his parents on an equal basis. No one in either of the child's households has any underlying medical condition that makes any of them more susceptible to the adverse effects of the COVID-19 virus.
The Mother argued that a return to school in-person was in the child's best interests because:
neither parent is bilingual and each of them would find it difficult to assist their child with French language homework;
the child struggles with learning independently, self-regulation, executive functioning and distractibility which an in-class environment can more successfully mitigate;
the child struggled with home isolation and limited contact with friends;
there would be a negative impact on the child to remain isolated while his two close friends returned to in-person learning;
the level of demands on the parents to assist the child throughout the online classes, to ensure the child is focussed, would impact both parent's ability to work even while at home;
online schooling results in considerably more screen time, when considering not only the screen time spent schooling, but also the other online activities to enable the Mother to work; and
the child's need for daily physical activity is better met at school than if he is at home with either parent.
The Father argued that online learning was in the child's best interests because:
the child was successful in the spring of 2020 with the school's online learning program at the beginning of the school's closure;
the child's learning would be supplemented with time that the Father intends to spend teaching the child;
the Father would use Google Translate and a dictionary as well as his knowledge of French to assist the child with homework and assignments;
the level of exercise could be comparable to what would occur at school and would include biking, rollerblading, hockey in the driveway, and unsupervised outdoor play in the neighbourhood (though group experiences of a gym class would not occur);
the child's screen time would be restricted outside of the online learning program;
the impact of wearing a mask at school may make it harder to communicate clearly and may impede the development of the child's oral French language skills; and
the child accepts that continued isolation will keep him and his loved ones safe.
Speaking generally about the risks to children of school attendance, the Court commented that the "government is in a better position than the courts to assess and address school attendance risks. The decision to re-open the schools was made with the benefit of medical expert advisers and in consultation with Ontario school boards. The teachers' unions and others have provided their input as well as their concerns. … There are experts on all sides of the Covid-19 debate, however, the decision to re-open school and the steps being taken to protect children and staff fall within the purview of the Ontario government." While the Court recognized that both the Ontario government and medical experts agree that "it is not 100% safe for children to return to school", it also recognized that the risks of students contracting the virus and suffering its typical effects "are being balanced against their mental health, psychological, academic and social interests, as well as many parents' need for childcare." The Court continued its comments by noting that "there is no end in sight to the pandemic and, as such, no evidence as to when it will be 100% safe for children to return to school. The Ontario government determined that September 2020 is an appropriate time to move on to a "new normal" which includes a return to school."
In taking a child-focussed approach to determining the issue of school attendance in Chase, the Court favoured the Mother's position and noted that the Father's plan, when viewed from the lens of what is in the child's best interests, had significant problems. The Father's plan for online schooling did not address the child's social needs after six months of isolation, nor did it address the impact on the child of seeing his peers together at school in their cohort while he would continue to study alone. There was some concern by the Mother that the Father would restrict playdates for their child with any peers that returned to school in-person. The Court also stated that any impact on the child's development of French language skills by wearing a mask at school is not a risk sufficient to warrant online learning. Ultimately, the Court determined that the Father's plan did not provide sufficient emotional and mental health benefits for the child that in-person learning would provide.
Although the parents in this case were ordered to enrol their child in in-person learning, there was recognition by the Court that online learning may be warranted where the child, or anyone in either parent's home, would be at an unacceptable risk of harm due to the child's potential exposure to the coronavirus while in attendance at school. That unacceptable risk of harm to the child or a person in the child's immediate household is, essentially, the distinction between the cases where a Court has ordered parents to enroll their children in online learning versus in-person attendance. Where a child has an underlying condition such as asthma, it may be in that child's best interests to forego the in-person attendance in favour of online learning. However, keeping a child in online learning "just in case" an elderly relative with chronic health conditions may need to be brought into the home is likely not sufficient, on its own, to justify the online learning. Similarly, a minor surgical procedure for a member of the one parent's household is likely not, in and of itself, sufficient to justify online learning where other accommodations, such as a temporary change to in-person parenting time and COVID testing before resuming in-person parenting, can be implemented.
While many parents have already made the decision to have their child attend school in-person or online, if you and your child's other parent still differ on which option to choose, keep in mind the following:
stay focussed on what is in your child's best interests
if you haven't already, have open and honest conversations with the other parent about your concerns for both school options
have an open mind when listening to the other parent's concerns about either school option
consider the academic, social, emotional, physical, and psychological needs of your child and how those can best be met in both an in-person attendance and in an online attendance
a general concern about the child's risk of exposure to the COVID-19 virus is likely insufficient, on its own, to justify keeping a child out of in-person learning
absent a specific risk to the child or a member of the child's immediate household, such as an underlying health condition, courts are likely to support in-person learning
monitor your child in whatever learning platform you decide and be prepared to adjust where needed and when available
ensure that you have information about your child's school's dates to transition from in-person learning to online, or alternatively, from online to in-person learning, so that you can review your plan and make changes, if necessary
do not use the pandemic as a way of changing the terms of your parenting arrangement
These are tough decisions for every parent. A decision that is best for your family may not be the decision that is best for someone else's family. Be kind to yourself, and your child's other parent, when weighing the pros and cons of what is best in your circumstances.
Carnegie Law Office is a boutique family law office with over 20 years' experience empowering families to make choices for their children, their own lives, and their future.
Where family law meets family life. Find help along the way.