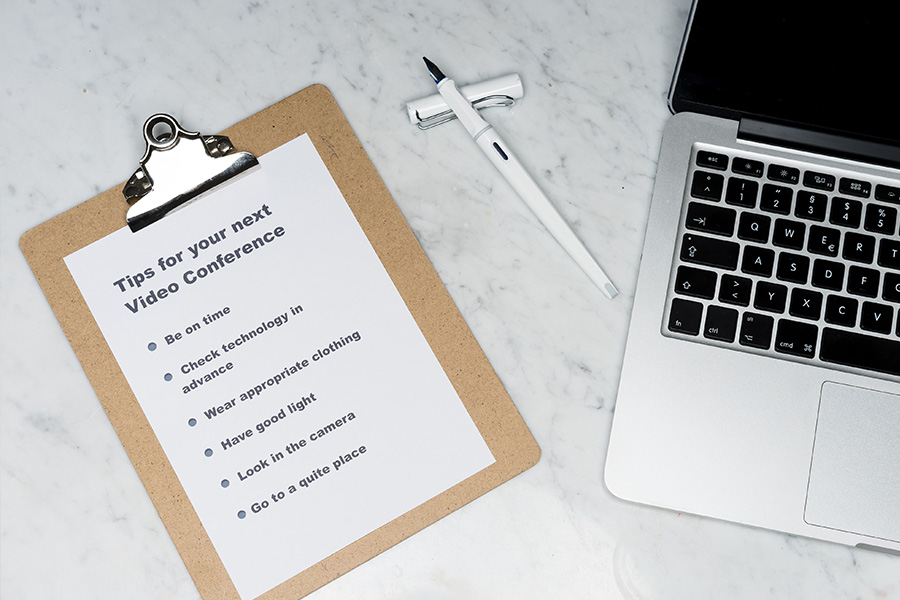 Top 8 Tips to be Ready for Your Next Zoom Court Appearance
As the coronavirus pandemic lingers, family courts across the province continue to conduct court appearances virtually by Zoom rather than in-person. A Texas lawyer recently made headlines when he unintentionally appeared in virtual court as a cat. As entertaining as the story may be, it serves as a reminder that your appearance and your demeanour are no less important when appearing in family court via remote video than they were when attending in-person. Knowing that family court will continue to be virtual for the foreseeable future, here are my top 8 tips to help you put your best foot forward at your next virtual court appearance.
1. Check Your Email
Before your Zoom court appearance, check your email to confirm that you have the link to join the courtroom. If you have a lawyer, he or she will send it to you. If you represent yourself, the court will send you the link by email. Courts in our jurisdiction are typically sending those emails 1 to 3 days before your scheduled appearance.
2. Check Your Tech
Before your Zoom court appearance be sure that your computer, tablet, phone or other device is fully charged and / or connected to power so it does not run out of battery during your appearance. Video calls can use up battery quickly.
You need sufficient bandwidth for video hearings (a minimum of 1 Mbps, but for the best connection you need 3 Mbps). You can test your connection speed using this link: www.speedtest.net. If you have low bandwidth, it is better to connect to the internet via an ethernet cable and not on WiFi if possible.
Close any software programs or apps on your device that you do not need to ensure that your internet connection is not unnecessarily slowed down. You should also turn off notifications and alarms on the device you use for the remote hearing.
Be sure that the camera and the microphone on your device are working properly. You may be prompted to check these settings as you join the court's waiting room.
Be sure that your screen name for the appearance is your legal given name and surname. Your screen name is visible to everyone in the court hearing. If you have your own Zoom account and share it with anyone else, be sure that it is your name and not theirs that appears. It is important that the court clerk, judge, opposing party, and counsel be able to easily identify you. This is particularly true where there are multiple matters on the court's docket and litigants are kept in the virtual waiting room until their matter is called.
3. Check Your Environment
If possible, be in a quiet, private space with minimal distractions for your virtual court appearance.
A clean, uncluttered background is recommended. The court, counsel and other litigants get a glimpse into your private space during the hearing that they would not otherwise have if in-person at the courthouse. Be sure that there is nothing on display in your background that is private / intimate or that may be considered offensive to other participants.
Avoid moving around your home with your device during your virtual court appearance. I have visited many a litigant's kitchens, bedrooms and even a bathroom as they carried their device in their hands and walked throughout their home.
4. Check Your Lighting
You do not need to be a professional photographer to find decent lighting for your Zoom court appearance. Usually positioning yourself near a window will create soft natural light. Be careful not to set up directly in front of a window (i.e. the window at your back) because your camera will expose for the brightest light source – the window – and will cast shadows or otherwise darken your face. A light source behind the camera and directed at you is best.
5. Check Your Camera Angles
Stabilize your device or prop it up in order to eliminate movement of the camera.
Securing your device on a table while sitting in front of the camera is the best option. Avoid laying on your couch or in your bed during your court appearance.
Be sure that the angle of the camera on your computer, tablet, phone, or other device is facing you directly and not tilted up too much. I have seen the foreheads only of many litigants and have even seen up the nose of others.
Holding your phone or tablet at arm's length is not recommended and neither is holding your phone in your hand and looking down into the camera. Holding your phone increases movement of your camera and is distracting to the court and other participants. Looking down into the camera shows everyone your forehead or up your nose.
6. Check Your Outfit
A virtual court appearance is still a court appearance and you should dress accordingly within your means.
Avoid hats, hoodies, clothing with inappropriate images / language, and your pyjamas.
7. Check Yourself
In the same vein as dressing appropriately, avoid eating, drinking and / or smoking during your virtual court appearance.
Until your case is addressed by the court, mute your microphone.
Wait your turn to speak. It is important that everyone takes turns speaking and that participants are not speaking over one another. Courts understand that there may be a half-second delay for you to respond while you unmute your microphone.
Making eye contact can be more difficult when communicating by video. Depending on your setup, if you are looking at the screen with the participants in your matter, you may not be looking at your camera. Try to ensure that you know where your camera is and look directly at it when speaking.
8. Check Your Patience
The Court may have multiple cases scheduled on the docket at the same time as yours. This is particularly true for case management appearances. Be patient while the Court addresses other matters.
Even where your appearance is the only matter scheduled for a particular time (i.e. a case / settlement conference), the Court may be delayed in addressing the matter prior to yours. Again, be patient.
If you are struggling to see, hear or follow the appearance, you should let the Court know. If you are participating by videoconference, you can do this by speaking, putting your hand up, or pressing the button to raise a 'virtual' hand. If you are joining the Zoom appearance by telephone, you can put your hand up by pressing *9.
If you lose the connection to the hearing, you should immediately try to rejoin the hearing. The court clerks are often able to see that you are in the process of rejoining and advise the judge accordingly. Keep the instructions on how to join the appearance (the meeting ID and passcodes as well as the telephone number) nearby so that you can easily find them if you are disconnected.
Carnegie Law Office is a boutique family law office with over 20 years' experience empowering families to make choices for their children, their own lives, and their future.
Where family law meets family life. Find help along the way.